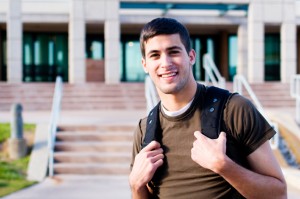 Moving? When searching for just the right place off-campus, you want to think about several things.  First, set a budget.  You want to make sure you are able to afford your place off-campus.  If you are planning to 'room' with someone, be careful.  You should know that person well enough and their quirks so you will be able to get along.  Also, you should have an idea of their financial situation.  You don't want to find yourself in a compromising position mid-year and left holding the bag.  Second, you want to evaluate its proximity to campus and your transportation options.  You want to make sure you have easy access to your classes.  Familiarize yourself with how you plan to get to class.  Will you be using a bike, buses, walking or car?  These should factor into your decision.  Also, you want to make sure it is not over a noisy bar or next to a rambunctious fraternity house, where you will not be able to concentrate on your studies or sleep (unless you on the five-year plan:).  Also, review any lease carefully.  Evaluate all the provisions.  Can you and your roommate sign the lease?  Does the landlord allow sub-leasing.  Make sure your know your options.
Another thing to keep in mind is your extra-curricular activities and employment.  Are you playing sports? If so, what is your practice schedule like? Will you be working?  If so, what is your work schedule like?  Will you be heading home late at night. If so, how is the lighting?  Would you feel safe heading home late at night?
Also, check the amenities available to you. They may be limited depending on your budget but you want to make sure you have access to high-speed internet, laundry facilities and parking if you have a car.
In any event, identifying you needs ahead of time and managing your expectations will help you transition to your off-campus lifestyle.