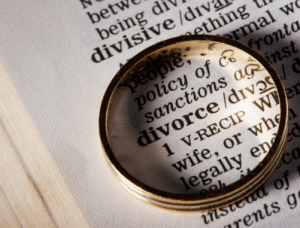 Moving and divorce.  Two of the three most stressful life experiences all at once.  Sometimes we find ourselves in this predicament, as I have.  Even though I have tried to keep this news quiet to protect my boys, it is now something I face.  I will have final orders soon.  My house will go on the market in a few weeks and I am tasked with all of the familiar marching orders.  However, it is different.  Now, I am downsizing, eliminating and dividing.  It is cleansing and painful all at the same time.  Christmas ornaments seem so uneventful, until you have to divide them.  Put them in 'his box'.  It is amazing how much crap you can amass over a twenty-year relationship.  I am having to downsize by half in very short order.  No time to vacillate, which is good.  It is forcing me to make a call and quickly.  It is funny how it is the little things that will affect you.  One minute you are working diligently and the next something strikes you.  A memory, a photograph and painful reminder of what was once there.  I always had empathy for those, who faced this.  Now that I am on this path, I have a new found connection with all of you facing this harsh reality.  To complicate things my mom, who I adore and has helped me with several of my moves, is suffering from complications with seizures and Alzheimer's.  So my confidant is not available to me anymore.  It is the perfect storm.  Thankfully, I have my dad, my sister and my friends.  My dearest friend Lisa told me that going through a divorce is like shaking an apple tree.  The bad apples fall to the ground and the healthy ones stay on the tree for you.  I have come to learn that she was right.
Yesterday, I had a friend, who is a professional organizer help me.  Even though I knew exactly what needed to be done and have done it countless times before, I needed help.  This time I needed someone to help me go through these things and make decisions.  If you have it in your budget or have a close friend who can help you go through your things, do it.  Divorce is stressful and painful enough.  I wouldn't wish it on my worst enemy.  At times, it is overwhelming so have someone help you.  I have come to understand that divorce brain is akin to pregnancy brain.  It is frustrating but temporary.
This experience has humbled me in ways I never imagined.  If I could offer any advice, give yourself grace and accept that things are different.  You may not be as productive as you once were for now and you may need help.  It is normal.  Take one day at a time and accept the things that you can't change.  There are lots of unknowns but it is temporary.  This is what I continue to remind myself.  Look at all of your friends who have made it through this journey successfully.  It will give you hope.  Remember, not many are given another opportunity to start over.  With all the angst, consider it another chance to choose your path and move on.