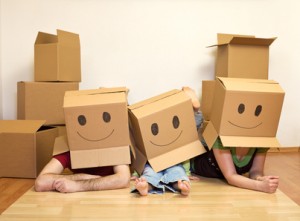 New beginnings.  Moving on after divorce is a journey.  A journey that I am learning more about every day.  I knew I was tenacious and hard working but there is nothing like doing more in a week than most people do in a month to reaffirm this.  Fortunately, I had an offer on my house, which help give me an eminent deadline.  So, I began to prepare quickly, which in hindsight was the best decision.  I knew we were closing on Oct. 14.  However, I didn't know where we would land.  Once I had that date, I set up portable storage to be delivered.  This was the best option for me this time.  I was able to load it when I had help and downsize significantly in short order.  I am forever grateful to my dear friends, who came to help.  You know who you are and I thank you.  Once I had everything in storage and stuff donated, the boys and I lived rustic temporarily.  My boys laughed that they were sleeping on a mattress on the floor in the house.  I told them it was cool, we were camping indoors….
Staggering this move offered me an affordable option to live temporarily in our house, while most of our things were in storage without having to spend money on temporary accommodations.  When we finally moved out, I rented a small U-Haul to get the last of our things.  This may be something to consider if you are trying to save money.
I'm glad I took those steps because I had a teleconference, which materialized into an opportunity and I needed to move to Denver in short order.  In a matter of a week, I rented a cute bungalow, found an award winning school for my boys and moved into my new place.  Crazy business!  However, even with all of the stress, I felt at ease.  Why?  Because this was my move.  No one else's move but mine.  I was doing this for me and my boys.  My financial security.  My future.  My independence.  My boys.  We were moving for us.  Not for someone else.
Thankfully, my boys LOVE their new school and neighborhood.  It's a great family environment and they assimilated very quickly.  The community feels right and it's embraced us.  Life after divorce is another journey.  A new beginning.  A new chance to start over.  A new path to take.  Keep moving forward, one day at a time, knowing that I know your journey and I am rooting for you….