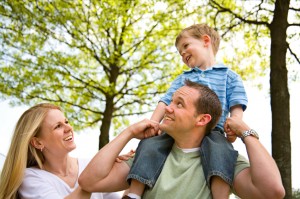 If the outdoors and recreation is important to you, definitely make it a consideration when you look for your new place.  Depending on your interests, you should take into consideration access to these venues as you search for your new home.  If this is important to your lifestyle, have a chat with your realtor or rental agent ahead of time.  Make sure that they know that access to parks and recreation are important.  If you are searching for your new place on your own, do your homework.  There are many tools online for you to use to find recreational activities.
Some of these resources include the Sierra Club, the National Park Service, and the metropolitan planning organization or regional planning organization for your area.  MovinGal the website can also help you find the parks and amenities near an address, which can help you decide on the right place.
Keep in mind, if your commute to work is also important you may have to decide what commute distance is acceptable for every day and how far away from your favorite activities you want to be.  In some environments you may not have much of a choice, so you may have to make some compromises.
In any event, the extra effort will be worth it when you find just the right place for you to enjoy.