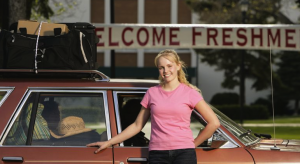 Many parents will be taking their children to campus tours of the colleges they have short listed.  Campus tours are a valuable experience and is worth doing, if it fits into your budget.  First hand experience of the school and community is so important in making the right choice for your college student.  It is critical to understand that the community surrounding the school is just as important to your child's experience as the college or university itself.  Doing your research ahead of time will help you tremendously.
Before you go on your campus tours, do research online.  Find out about the community surrounding the school.  You want to see what is available for your child.  Look into the following:
What is close by?  Where is the nearest hospital, emergency room, police or fire station?
What is the community like?  What is the crime rate?  Is it pedestrian friendly (look for the walkability score) and does it have access to public transport?
What are the employment opportunities?  Employment opportunities are important for future internships and employment after college.
Access to services like dry cleaning, shopping, food and entertainment.  School is not all about hitting the books but you and your child will be the best judge of what environment is best.
What is the cost of living?  It is expensive to educate your child.  Therefore, every little bit counts.  Look into the cost of living in the community surrounding the school.  Compare it to the other schools on your short list to see if there is potential savings in attending another school.  It is not the end all but if you were on the fence in choosing one school over the other this may help you in your decision making process.
Sending off your child to college is exciting and scary all at the same time.  All you want is the best for your child. Therefore, taking the time to do research before going on your campus tours will equip you to make a more informed decision.  Further, it will enable you to ask the right questions of administration when touring.  Most of this information can be found on our website, MovinGal.  Just type in the address of the school, dormitory, campus apartment or fraternity or sorority house and you will have all the information to hand that you need to make an informed decision.