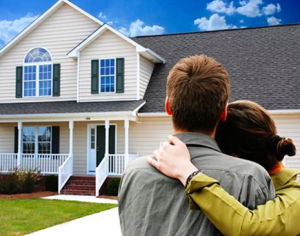 Buying in a hot market?  How to pick the right home quickly will be key.  Despite the fact that some are still pensive about buying a home after the last housing crisis, there are markets across the country that are struggling to keep up with demand.  This is the case here in Denver.  Therefore, if you are looking to buy, you may find that you are competing with buyers, and homes you fall for may be gone as fast as you see them.
Unfortunately, you will find yourself in a position of having to make a quick decision about your future home.  This will make most very uncomfortable because your home is often times the most expensive investment you will make.  However, here are some tips to help you act quickly without making you feel like you are compromising.
Get your financial house in order.  In a competitive market, sellers will only entertain serious buyers.  Therefore, make sure you are at least prequalified before you even begin your search.  If not, you're just wasting time and setting yourself up for disappointment.
Make a list.  Make a list of your needs and wants in your future home.  This should be your starting criteria.  Identify the things you can't compromise on like space, accommodations, location and budget.  Carry this list with you because in a hot market you may be called to see a property the minute it's listed. If you are working with a realtor, share this list with them so they can best meet your expectations.
Looks can be deceiving.  Keep in mind that in a hot market some properties may come up that fit nicely in your budget, but cosmetically do not fit the bill. Be honest with yourself on what you are willing to take on but at the same token remember that the money you could be saving on the purchase price could be used to create your own sanctuary the way you want it.  Painting and new carpet does go a long way.
Know the basics. What about that crack in the wall?  Take the time to educate yourself on home repairs.  I'm not saying you need to become a home inspector overnight, but familiarize yourself with the deal breakers.  The red flags are structural cracks, defects and water damage.  These problems arise not only in older homes so be careful.  The last thing you want to be faced with is a money pit. Mold, mildew and foundation cracks will wreak havoc on a budget.
Home inspections.  Unless you are building, a home inspection is the best way to protect your investment.  There is something to be said about having a neutral party evaluate your purchase.  He or she will identify key concerns that will allow you to negotiate with the seller on what needs to be repaired.  Further, it will quickly identify hot spots that could be deal breakers.
Measure.  Take measurements of your key furniture items and carry a tape measure.  This may sound crazy, but trust me. If you need to make a quick decision on a place, you need to know if grandma's hutch will fit.  Keep these measurements with your list of criteria.
Take pictures.  Take photos of the place so that you can remember the little things.  Label the pictures so that you can remember the context. This will help you reevaluate whether that place is right for you without possibly loosing it to a competitive buyer.
With all of that being said, I am a firm believer that if it is meant to be, it will be.  I know first hand the disappointment of loosing my favorite home to another buyer. It just added stress and sadness to the whole experience, but I quickly found another place that best suited my family.  Sometimes an opportunity is disguised as a disappointment. So, don't let that temporary set back affect you.  It may be a sign that your dream home is just around the corner waiting to be listed just for you.