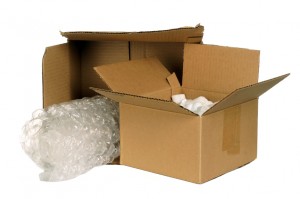 Peak Moving Season…It is peak moving season and with that comes some important things you should know.
Whether you are using professionals or doing it yourself, keep in mind that during the peak moving season you will be competing with demand for products and services.  Therefore, starting as early as possible is your best bet.
Assess needs.  First, identify your needs.  Am I hiring professionals or am I moving myself? How big is your home? Do I have high-valued items that require special handling? What is my timeline? Am I flexible? What's my budget?  Once you have identified your needs, you will be in be in a better position to put together a plan of action.
Plan of action.  Identifying your needs will enable you to create a realistic action plan that you can then implement to keep you on the move.
Early bird. The minute you know of your plans to move, you want to take action. Demand is high during peak moving season, so you want to get things started as soon as possible. Prepare yourself for premium rates because of  market demand and limited availability.
Know your options. If you are buying and/or selling, you have hard deadlines to meet.  Discuss this with your real estate professional to alleviate trouble during the transaction.
Research.  This is crucial.  Research will allow you to find the best option that will work for you and your budget.  It may even be a combination of things, like packing yourself and hiring movers to move your goods.  Just be realistic in what you can accomplish given your time constraints and budget. Moving and settling costs can sneak up on you if you are not prepared.
Plan B. Have back up plans made just in case your first option is not readily available or there is a problem.
Budget. Don't forget to lay out a budget for yourself and work within those constraints. Remember, when you move during the peak moving season prices will reflect demand, so be prepared. Further, moving and setting costs add up quickly so be sure to recognize that your reality may be slightly higher than your estimate.
Preparation is key to making the process smoother.  Good luck!  For more great moving tips, please visit MovinGal.com