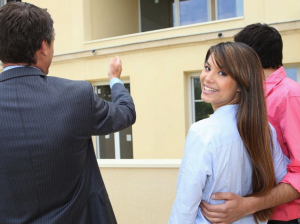 Selling your home? Finding the right realtor is key. A seller's agent is a realtor, who represents the seller and finding the best seller's agent for you will take some of your time. If you have been in your community long enough or had a realtor for the purchase of your home, you should have a few in mind or at least some potential recommendations. If you have a close friend who is a realtor, you may or may not feel comfortable using them. Either way be honest with him or her from the beginning to set realistic expectations so that your friendship remains intact after the sale. When trying to choose, make a short list and include your friend and then interview your potential candidates. Here are some suggested questions:
Please explain your experience and knowledge of the market.
Do you specialize in selling or listing homes?
How many homes have you sold in the last six months?
What is your standard marketing strategy?
How would you market my home?
What do you see as the strengths of my home based on the current market?
What are the weaknesses?
What do you suggest I do to overcome the weaknesses and emphasize our strengths?
Based on the current market and comparables, what is a competitive price for my home?
How long do you expect my home to be on the market?
What do you like to do on your spare time?
You may be wondering why the last question. Well, this is my way to gain some incite into the personality of the realtor. You can find another question to ask. The actual question is not important. What is important is getting an idea of the personality of the person you will be working with during a stressful time. This is why if you use a close friend who is a realtor, you need to know the strength of your relationship before entering into a contract with him or her. If you don't know this person well, then you will have to assess whether or not you both can get along. The perfect combination in a realtor is a person who has the experience and knowledge of the market you are working in, has had recent sales and has a personality that meshes well with yours.