Moving? Evaluate your insurance coverage. Often times insurance is something you don't think about until you need it.  When you are moving it is so important to protect your personal possessions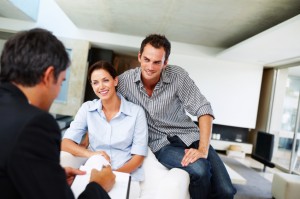 in case it is damaged, lost or stolen.  You don't want to be left holding the bag after the fact.
While preparing for your move, make a call to your insurance agent and discuss your current coverage.  Whether you have homeowner or renter's insurance you want to make sure your policy has provisions to cover your things at certain times of your move.  If you are having a professional mover move you, discuss with them your coverage options.  It is important to note that moving companies are required to take liability of the things they move.  However, there are only required to offer two levels of valuation coverage.
Free – Released Value Protection.  This option is free.  However, the coverage is very limited since it covers approximately 60 cents per pound.  Therefore, you could be very disappointed if your designer couch is trashed.  So double check if this option will work for you.
Cost – Full Value Protection.  This option offers the most comprehensive coverage of replacement value of a damaged item.  However, it comes at a cost so evaluate your options.
Before you move, definitely discuss your options.  Identify any high-valued inventory and catalog them.  Pictures go a long way.
Mitigating any gaps in coverage will make the difference. Hopefully, you will not even need it but it's reassuring to know you are covered.