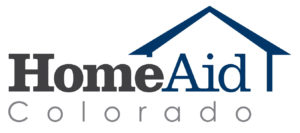 Aid for HomeAid.  Sometimes you come across an amazing organization of which you have to support.  This is the case with HomeAid.  Their incredible story began out of a passion to help the homeless. This national organization partners with builders to build and maintain homes for those homeless or at risk of being homeless.  They do this entirely through private donations and in-kind contributions.
Moving is stressful.  However, having to move because you can't afford where you are living and have no where to go is a crisis.  Unfortunately, there are too many in our country facing this harsh reality.  As the holiday season approaches, we should be grateful for the blessings we have been given, whilst helping those in need as best we can.
So here's how you can help.
Make a donation to HomeAid.
Participate in the home care kits and diaper drives that they hold through out the year.
In you're in Denver, join us for a New Year's Eve Celebration to remember.  Proceeds benefit HomeAid.